Follow daily French Speaking Practices
to speak French more naturally! 

Watch the video below to learn more about the workshop.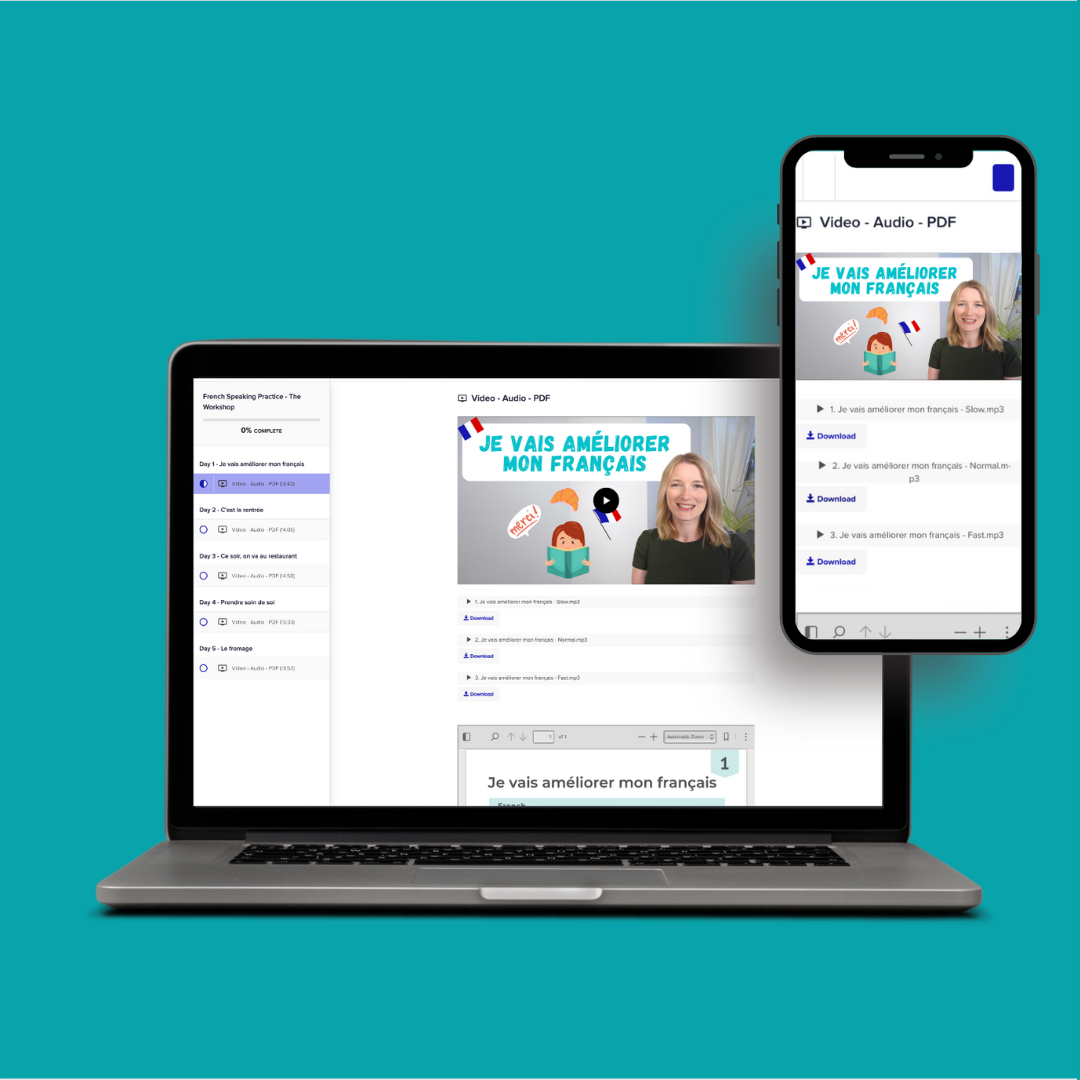 30 video lessons

Thirty video lessons covering different subjects and tones to bring you to a confident French-speaking level.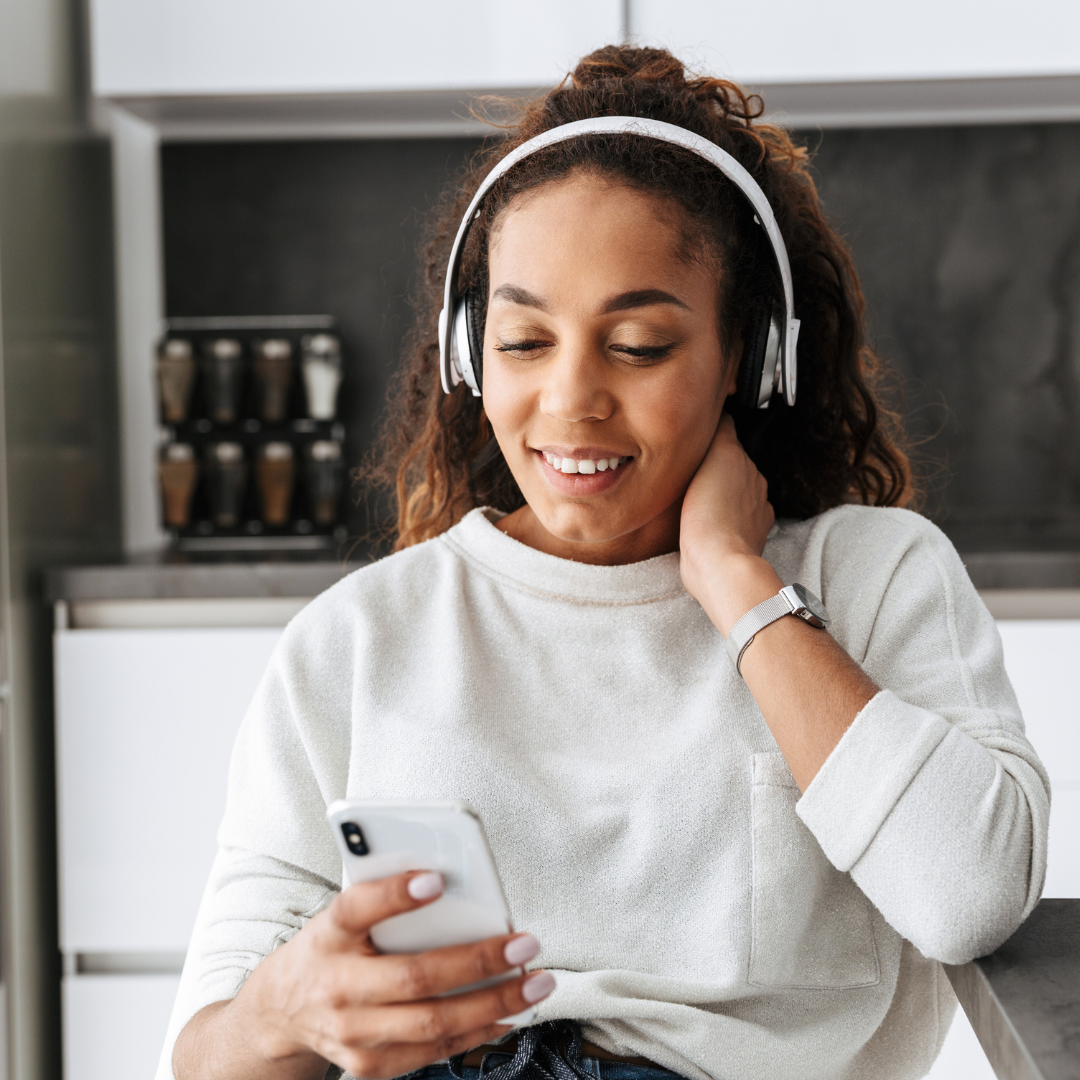 Audio to download

Download the audio of each story recorded at three different speeds (Slow - Normal - Fast) to improve your French listening skills.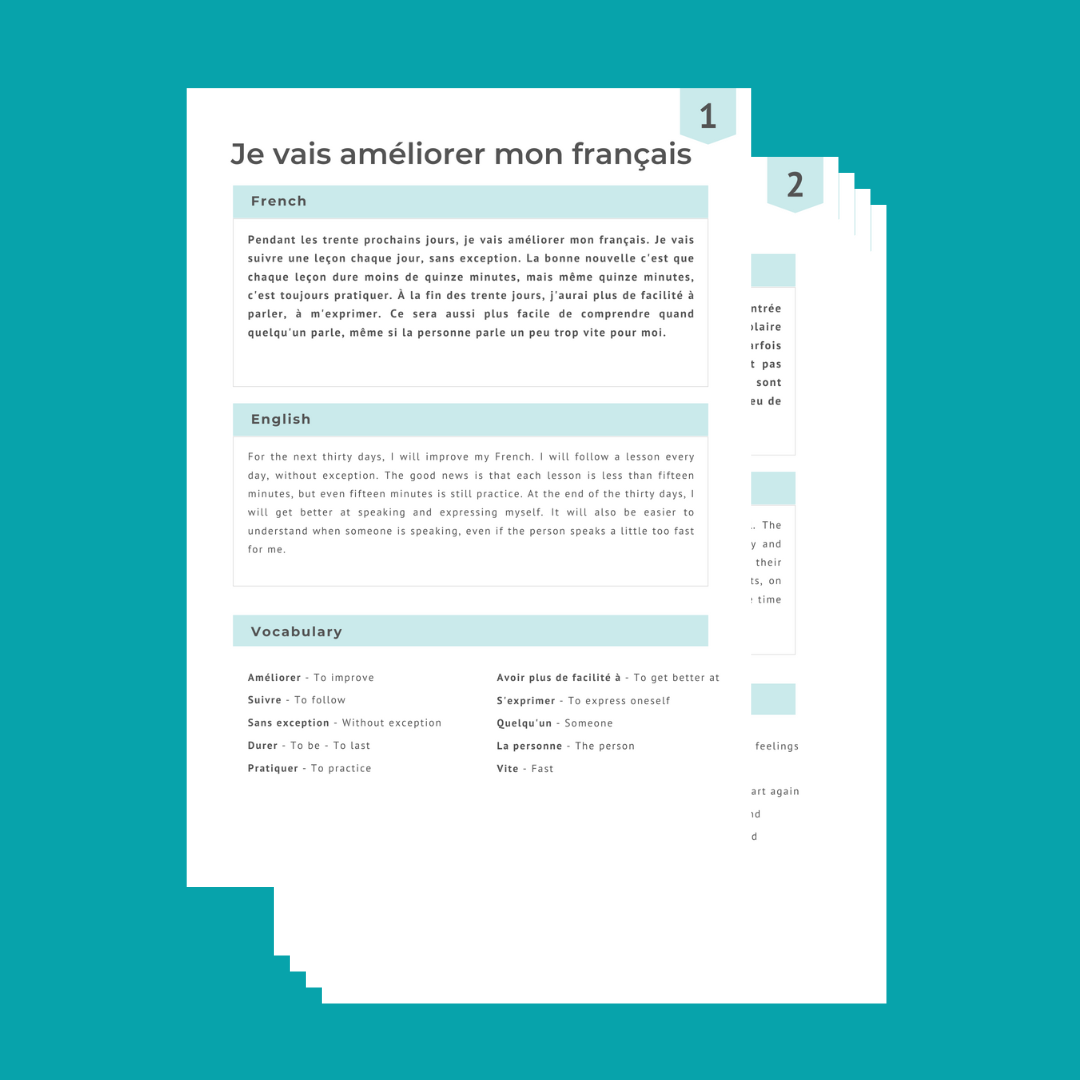 PDF with each lesson

Get the PDF of each lesson covering the story in French and English and focused vocabulary.

Join the 30-day French Speaking Practice Workshop

And take your speaking skills to the next level. 

It sounds great but how does it work?
✦ The first lesson is released on the day when you sign up. After that, you get a lesson a day for 30 days. 


✦ You have lifetime access to the workshop. You can follow them as you get them (once a day) or take your time and follow them at your own pace.


✦ Each lesson takes around 15 minutes.


✦ 15 video lessons are written with JE or ON, to teach you to speak naturally.
✦ 15 video lessons are stories made of facts to teach you how to talk about different subjects.


✦ Each video lesson is broken down into five steps:
- Step 1: Listen to the story. 
- Step 2: Repeat each word after me.
- Step 3: Repeat each group of words after me. 
- Step 4: Repeat each sentence after me. 
- Step 5: Read the story at the same time as me.


✦ Each lesson is made of:
- an 80-word story.
- a video lesson (15 minutes). 
- the audio of the story at three different speeds.
- a PDF including the story in French and in English, as well as new vocabulary used in the story.


Everything is set up so you can follow a daily lesson, improve at speaking French, listen, understand fast French, and learn new vocabulary.

Frequently Asked Questions ❓
✦ What level is the workshop for?
It is suited for everyone who needs to practice their French-speaking skills and needs to be more confident. All you need is to know the pronunciation rules. The rest will happen by itself. 
✦ How long can I access the workshop?
You have lifetime access to the workshop. 
✦ Can I rewatch the video lessons? 
Yes, you can rewatch them as much as you want. 


✦ When does the workshop start? 
The workshop will be live on September 1st. If you sign up later, you get the first lesson on the day you sign up. 

✦ Do I have to follow a lesson a day?  
Not at all. If you are busy, keep the lesson for another day. You receive a new lesson every day, but you can follow them whenever you want.   
✦ I am too busy to follow the workshop. Can I sign up later? 
Yes, of course. You can sign up whenever you want and follow the lessons at your own pace. 


✦ What happens if I don't like the workshop? 
I offer a 7-day 100% money back. If you are not happy, just let me know. I will refund you fully. No question asked.