ALL THE VOCABULARY YOU NEED
TO LEARN FRENCH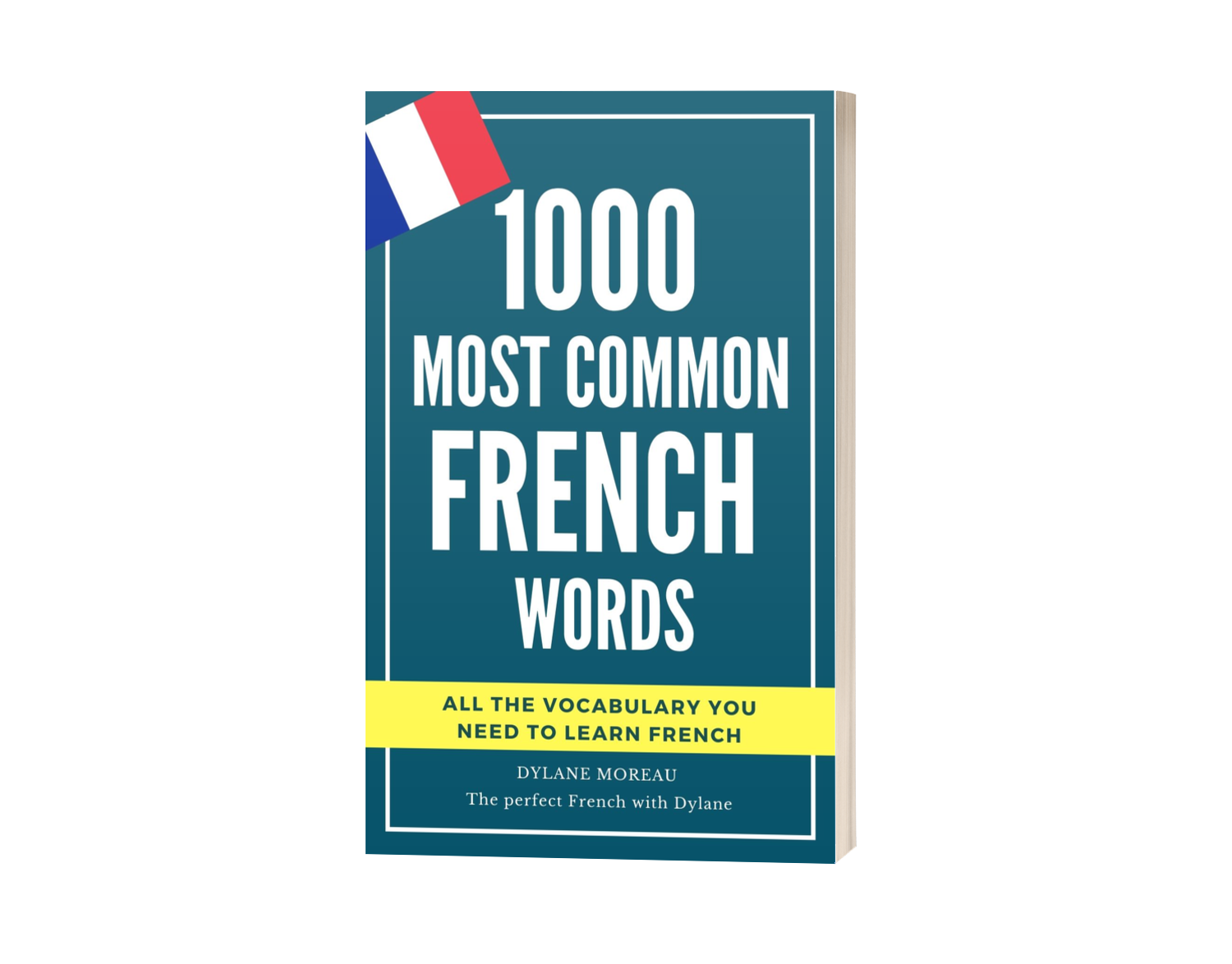 I have calculated that the 1000 most common French words represent around 20% of our language, but we use them 80% of the time. Which also means that you only need to learn 20% of the language to understand 80% of it. Isn't it wonderful news ?
To write 1000 most common French words I analyzed a lot of different sources: newspapers, websites, casual conversations, formal conversations, blogs, documentaries, books, situations and subjects.  But, the way they are put together with everyday sentences, makes it understandable for everyone. The sentences included in 1000 most common French words will give you a taste of how one talks in everyday life, at home, at work, and in conversation between friends.
See what others say about it on Amazon
⭐️⭐️⭐️⭐️⭐️
 A+
Reviewed in the United States on June 7, 2021
Dylan writes excellent books for learning French thanks a lot
⭐️⭐️⭐️⭐️⭐️
 Question Answered!
Reviewed in the United States on January 17, 2021
Where does one start to learn the beautiful language of French? This book, along with Dylane's book, "French Dictionary of Word Families" answered that question for me. Beautiful work that can be put into practice right away.
⭐️⭐️⭐️⭐️
 Very practical
Reviewed in the United States on November 28, 2020
This is the second Kindle book I've downloaded by Dylan's Moreau and I would have given her a five star had she labeled verbs etc like she did in the other book, but for me her writing caters to my style of learning.